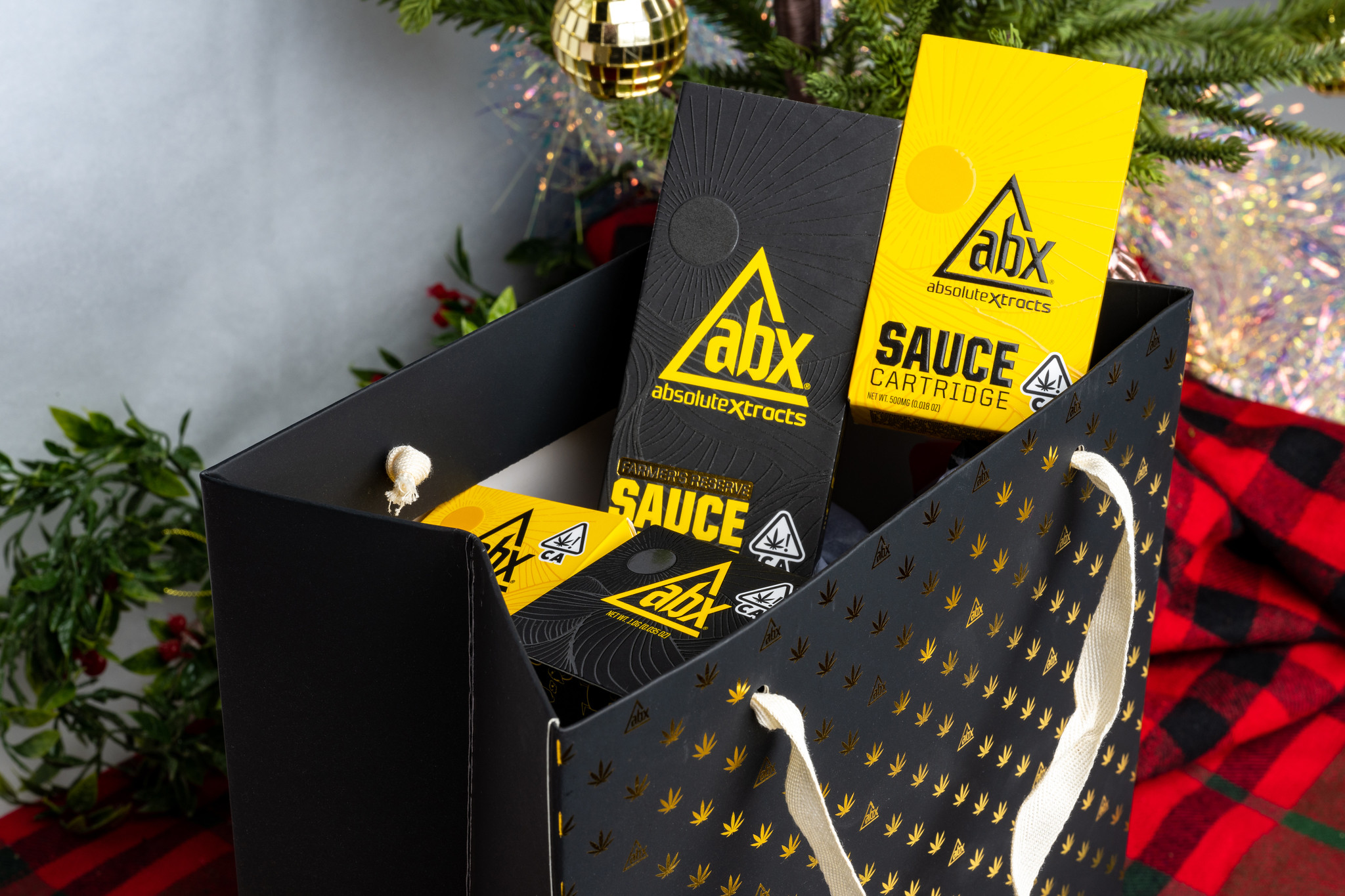 Imagine having to work on the road and away from home on Christmas Eve. All while wrangling magical animals and squeezing down chimneys with minimal nourishment except for some warm milk and dry cookies. With Santa soon making his rounds for the holidays, why not offer your thanks with a gift that is outside of the box?
Help out Saint Nick this year with a few recreational and medical marijuana products that can help him power through the rest of his voyage, or even help him get settled at the end of his marathon evening. These are the products we would leave for Santa instead of the same old blasé milk and non-infused cookies.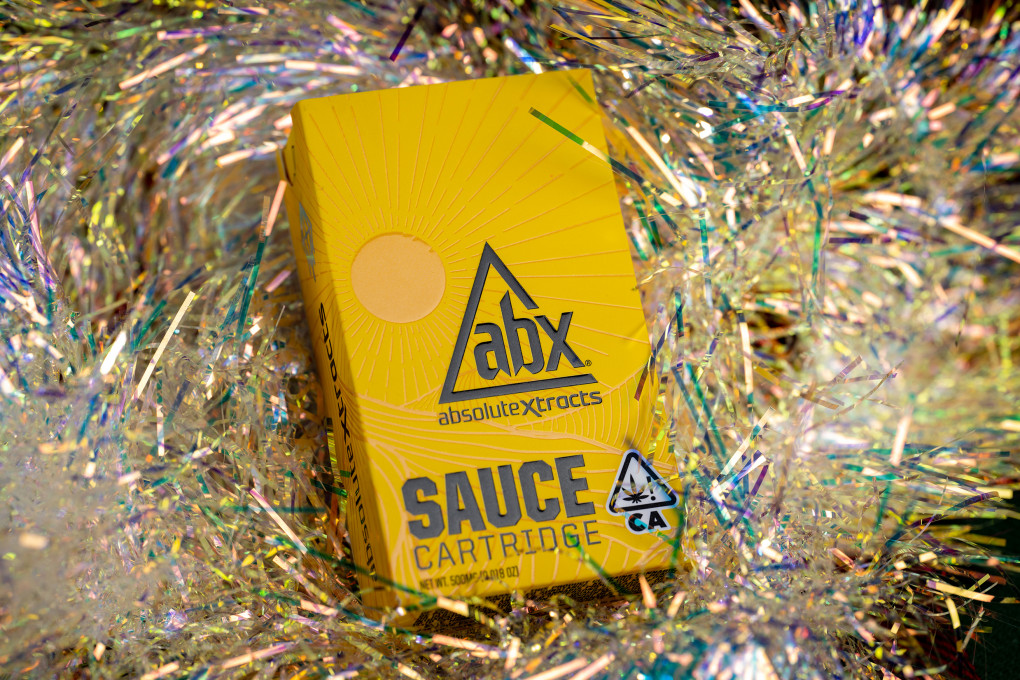 Santa Loves the Sauce
If you didn't know, Santa loves his vape pen cartridges filled with live resin, a cannabis oil with a taste that is true to the plant. That's why Santa prefers ABX's all ceramic and medical grade carts for smooth, clean hits. The last thing Santa would want while hitting his vape cartridge is getting his lips stuck to metal hardware in the freezing night air. Milk and cookies doesn't hold a candle to top-tier strains like Glazed Apricot and Super Lemon Haze.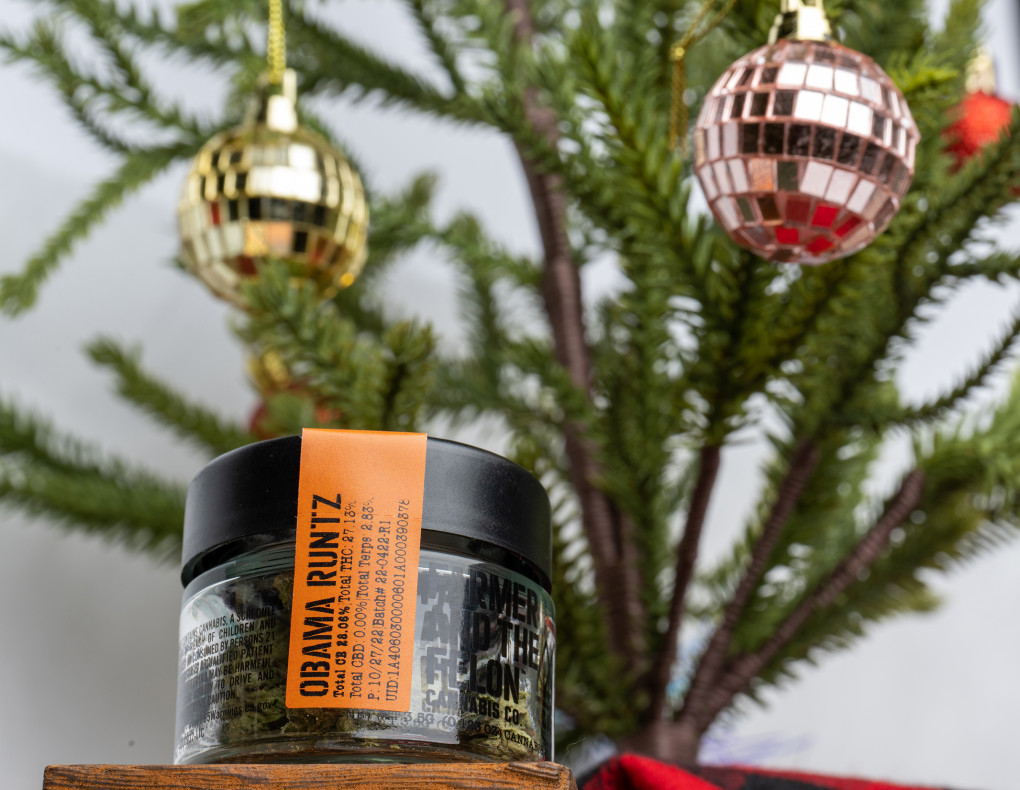 Puff on the Rooftop with Farmer and the Felon Flower
If you haven't heard, Santa's reindeer and sleigh run on magic and gassy strains. Forbidden Runtz and Gush Mints are just a few of the strains that made Santa's Nice List this year. Though, no strain may be more perfect for Santa than Citrus Gummies, a high CBD strain with tasting notes of sugar coated creamy fruit eaten in a freshly rained pine forest. Whether you want to pack a bowl with Santa or send him off with pre-rolls, Farmer and the Felon has you covered.
More on Farmer and the Felon Cannabis Flower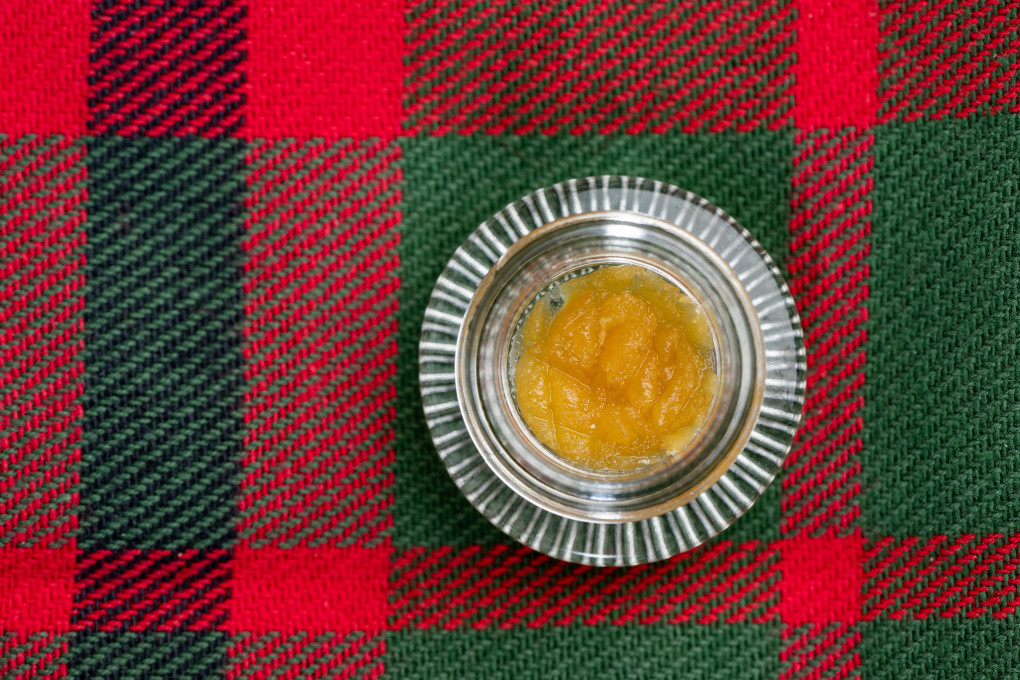 Dabs for Santa's Legendary Tolerance
After a long night of delivering presents and checking names off of lists Santa will definitely need a way to wind-down. Santa prefers to consume a wide-spectrum of high-terpene cannabis concentrates like ABX Farmer's Reserve. ABX features the highest quality, top-shelf, first-in-class flavor, aroma, and effects. Santa's a big fan of these carefully curated, whole flower, top-tier extracts available in Sauce + Diamonds and Badder.
More on ABX Farmer's Reserve Concentrates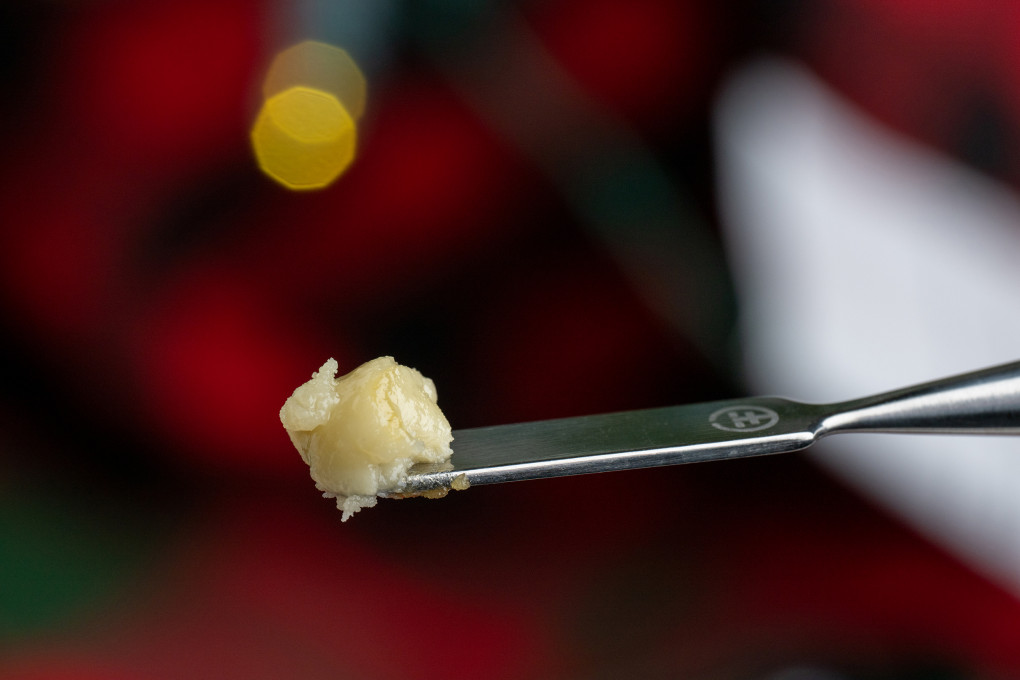 Mrs. Claus always sends Santa off with a glob of Farmer and the Felon Cold Cure Rosin to keep him focussed on his round-the-world trip. Just like the cream that goes on Santa's cocoa, Cold Cure Rosin has been whipped up into a batter-like consistency which improves the stability and aesthetics of the product. Luckily, the North Pole keeps all of their Farmer and the Felon cold cure rosin nice, frosty, and ready to dab throughout the year.
More on Farmer and the Felon Cold Cure Rosin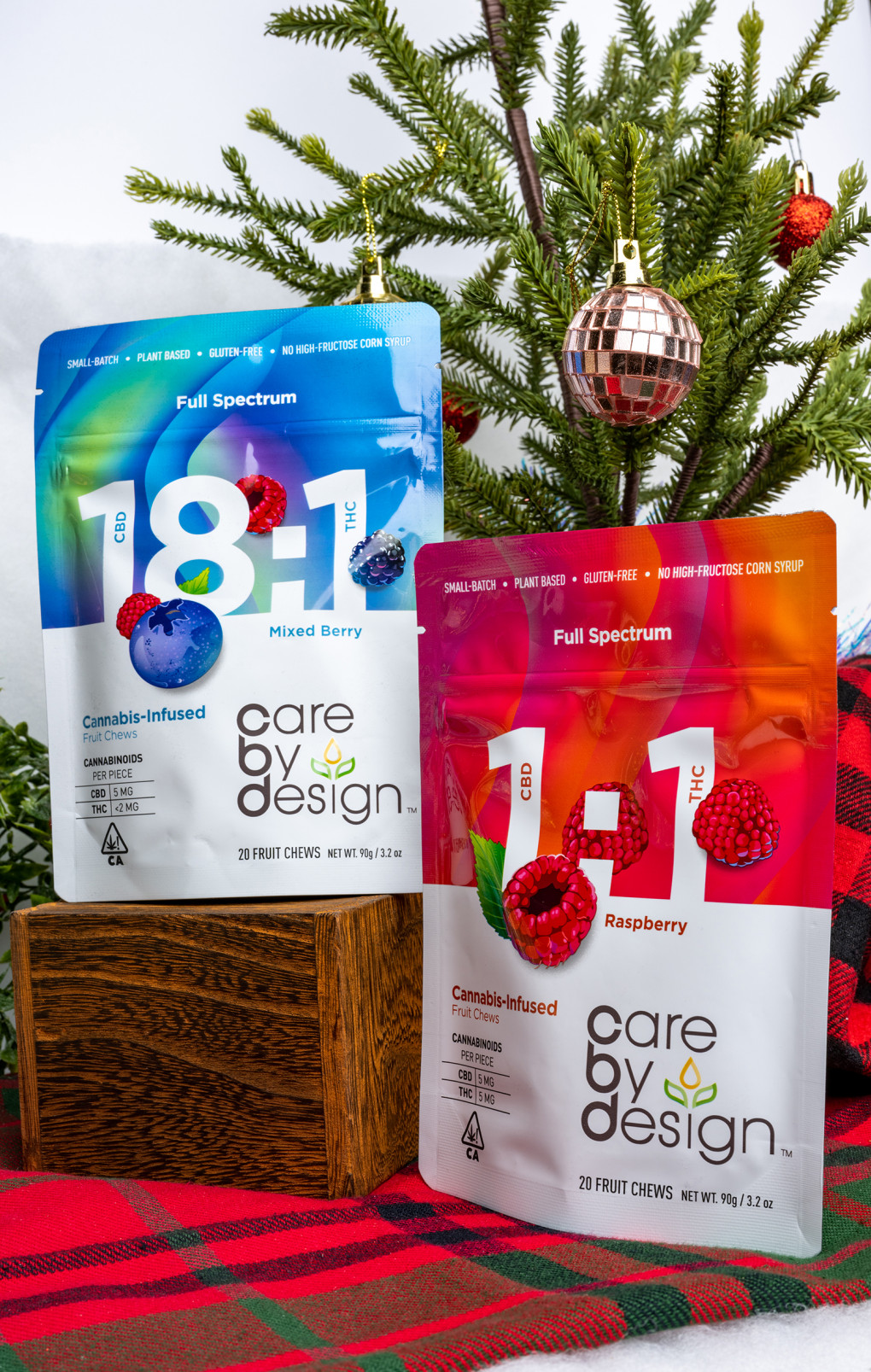 Help Santa Find His Ratio with Care by Design Gummies
If you want to leave a tasty edible by the fireplace, Care By Design gummies are a delicious way to up Santa's wellness routine with THC and CBD products. These cannabis infused-treats are vegan and gluten-free for Santa watching his waistline. Care By Design gummies are available in seven different flavors and cannabinoid ratios. These different medical cannabis concoctions and ratios are perfect for Santa to nibble on while completing his routes, or even when he gets back home at the end of his shift.
More on Care By Design - Gummies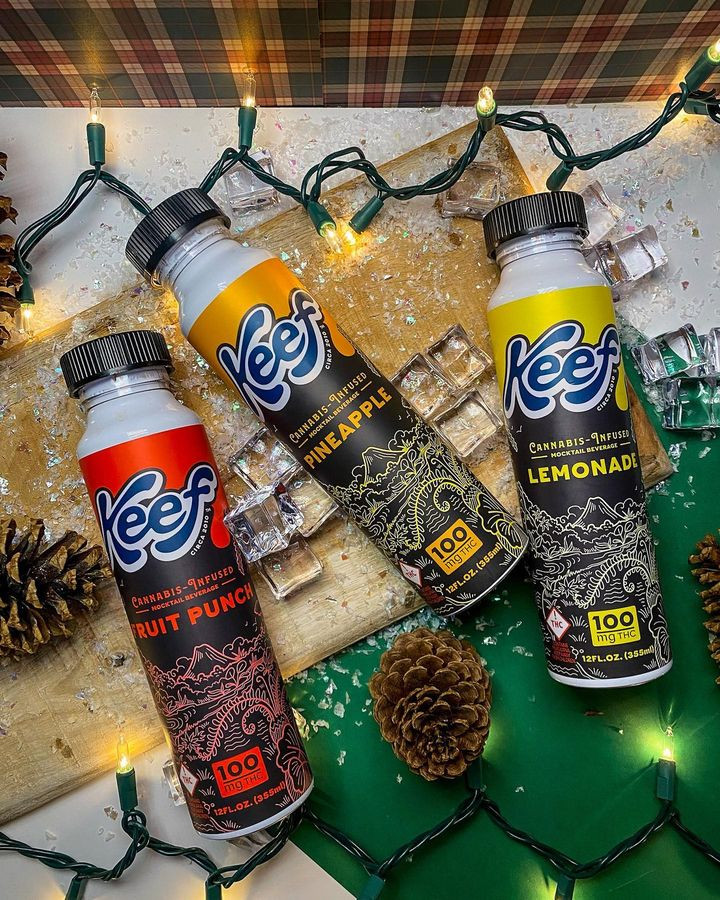 Santa's Favorite Nightcap
All this dabbing, edibles, smoking and vaping that Santa does is sure to induce cottonmouth. Keef Classic Sodas are everything you love about the sweet and timeless soda flavor with a burst of THC (10mg) for an added effect. Keef Classics are widely available in six delicious flavors: Bubba Kush Root Beer, Original Cola, Orange Kush, Blue Razz, Purple Passion and recently added Mr. Puffer.
More on Keef Infused Classic Sodas