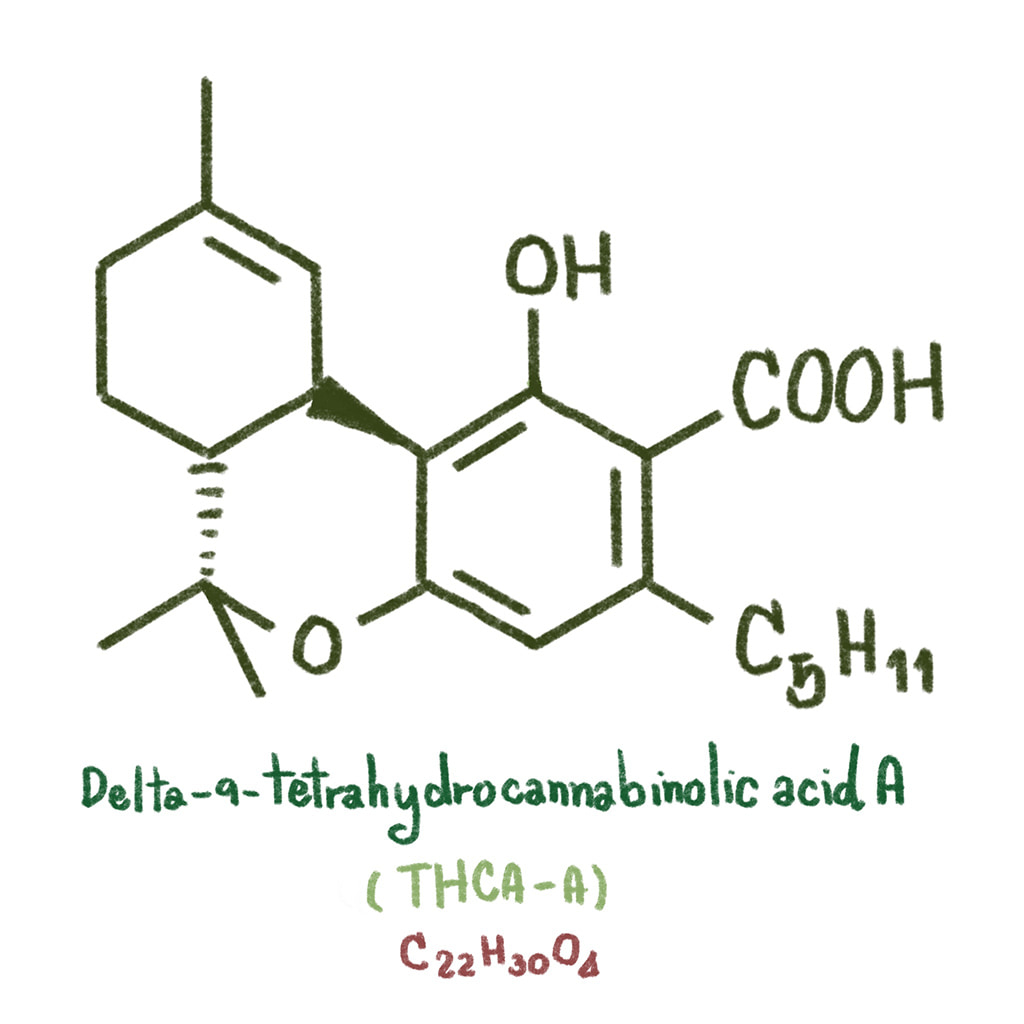 If you follow cannabis trends or have just been in a dispensary lately, you may have noticed a new powder or tincture on dispensary shelves. Don't panic! It's still cannabis, it's just THCA isolate. But now you might be asking (since you're reading this blog), "WTF is THCA?"
THC vs. THCA -- it's all about the HEAT
Here's a fun fact: cannabis doesn't actually produce THC or CBD (as we know it, at least). The plant produces all cannabinoids in an acid form. THCA is the raw, non-psychoactive cannabinoid found in cannabis and converts to THC when it's dried and heated (which is why you need to decarboxylate or heat your weed to make edibles).
THCA isolate is created by removing all impurities through a special refinement process, leaving a flawless THCA powder in its most pure and potent form. When heated, THCA isolate converts to THC and creates a (very) powerful high with a potency of 95%-100%.
BUT, if you don't heat THCA, it stays in its original natural form which doesn't make you high but may have potential benefits for overall health and wellbeing.
What's the best way to take THCA?
So depending on your needs, you can either heat THCA or administer without the heat.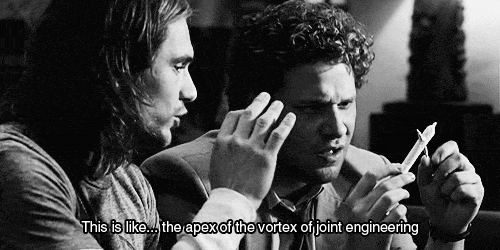 Smoking THCA:
The moment you heat THCA it's going to transform into a very strong form of THC. So, if that's what you're looking for, you're probably wondering, "How the heck do I smoke it?" You'll be pleased to know it's not very difficult: you can dab it, or sprinkle it on a bowl or joint of your favorite flower to amp up the potency. No fancy gear or engineering necessary.
When we tested smoking THCA the main response has been "Woah." It's clean hitting, and just in case you're concerned about taste, when asked to describe it, we got an overwhelming response of, "Like cannabis." Since the potency is strong, we've gotta recommend using caution until you're confident with your tolerance.
Non-Heat Methods of Administering THCA:
If you don't want to feel a psychoactive high and are seeking THCA for potential anti-inflammatory effects medicinal purposes, there are a wide range of edible products designed specifically for administering THCA in its raw form, including:
Juicing: Yes, you can simply juice your raw, fresh cannabis leaves like another vegetable and blend them into a smoothie. This method allows you to extract the most THCA that's present in the leaves. If you can't get a constant supply of fresh cannabis fan leaves regularly make a large batch and freeze the juice to defrost at your convenience.
Tinctures or drops: Raw cannabis tinctures have high levels of THCA. These tinctures are easy to dose and are easier to travel with than juicing.
Transdermal patches: THCA patches work just like nicotine patches, simply adhere to any veinous (prominent or noticeable veins) part of the skin for 8-12 hours, typically areas like the inside of the wrist or the top of the foot.
Pre-made edibles: There are a wide variety of THCA edibles on the market. We recommend doing your research, buying from a trusted brand, and ensure that each product comes with a batch number with accompanying test results.
NOTE: We caution against vaping or cooking with THCA as applying heat will start the process of turning it into THC and your dosing may vary greatly because it's hard to know how much has been converted into THC. Not ideal if you're seeking a clear-headed mind-set! And like everything to do with cannabis, when you're more aware of your ideal dosage, you're more likely to have a positive experience.
What dosage of THCA will work for me?
The short answer to dosing THCA will always be: start with a little and go upwards to find your individual 'sweet spot'. If you want to deep dive into the serious science of dosing THCA, check out this article on THCA dosing on Project CBD.
Want to learn more about the potential benefits of THCA