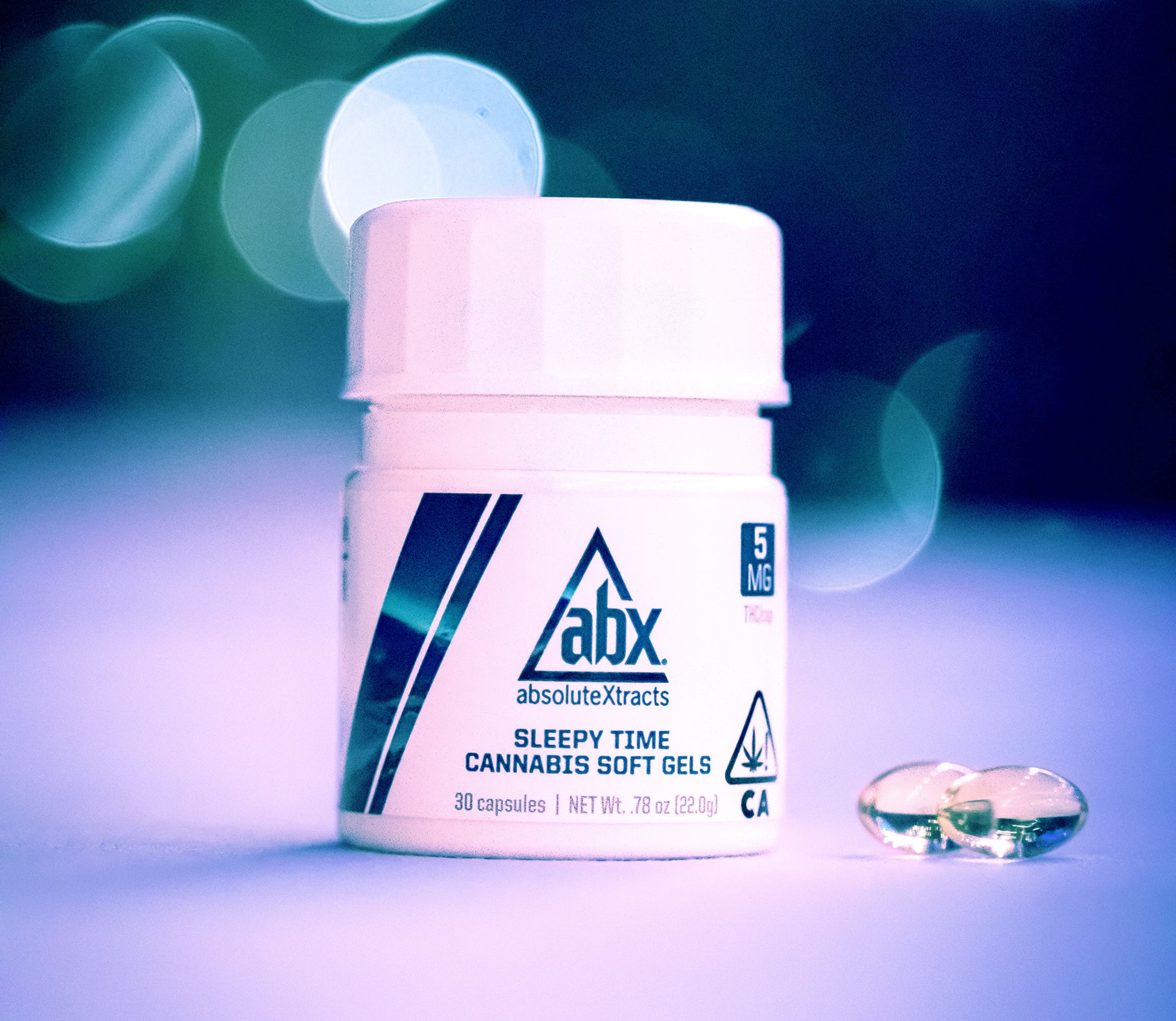 Getting a good night's sleep is a critical wellness practice that contributes to better overall function. Despite the appealing outcome of waking up feeling well-rested and refreshed, people throughout the world suffer in pursuit of the "recipe" to a proper night of sleep.
The CDC claims that "about 70 million Americans suffer from chronic sleep problems." These sleep conditions include, but are not limited to, insomnia, narcolepsy, restless leg syndrome, and sleep apnea. The CDC also acknowledges that lack of sufficient sleep can contribute to accidents and injuries, the development of serious medical conditions and illnesses, and can even contribute to other chronic conditions including depression and obesity.
Getting Around Sleep Disturbances
Establishing a bedtime routine is a great first step towards feeling your best, and thus, unlocking your greatest potential. Think of it as biohacking!
Sleep routines begin with establishing a normal bedtime. For example, if you know you need eight hours of sleep for a comfortable quality of life, and you need to wake up for work (most days of the week) at 7 am, you should aim to begin your bedtime routine around 10 pm, giving yourself around an hour to perform any rituals making it easier for you to fall and stay asleep. You should also at least attempt to keep this routine going on days off to prevent any disturbances to your circadian rhythm.
After establishing your bedtime, you can slowly begin to integrate new relaxing combinations to your evening routine, such as limiting screen time, emptying your bladder, setting up an aromatherapy station, and even taking your preferred dose of AbsoluteXtracts Sleepy Time soft gels.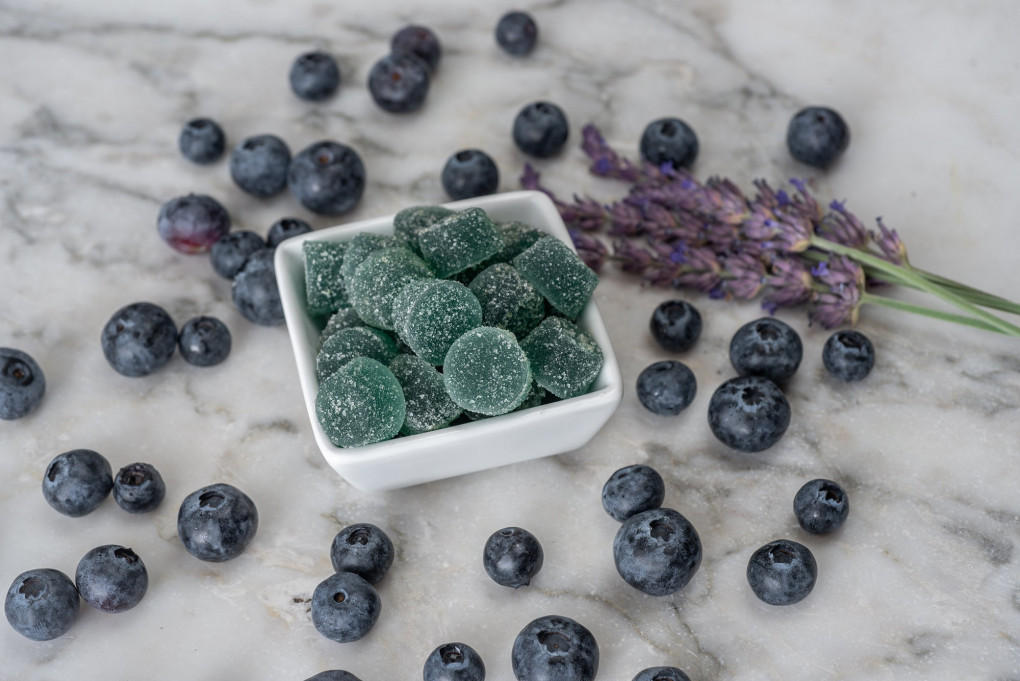 What is ABX Sleepy Time?
The AbsoluteXtracts Sleepy Time product line consists of soft gels, gummies, drops, and full-spectrum cartridges designed to fit into your bedtime rituals.
ABX Sleepy Time Soft Gels are made of coconut oil, cannabis oil, and a supporting blend of terpenes, providing consumers with a neutral-tasting, shelf-stable delivery method for dosing in a pinch. The soft gels come in 5 mg and 25 mg precisely dosed soft gel capsules in 10 or 30 count bottles. High-quality cannabis distillate is blended with MCT oil (derived from coconuts,) to add an additional layer of bioavailability to each dose. With no discernable smell, the ABX Sleepy Time Soft Gels are a discreet, premium way to access cannabinoids in a dose that's specific to your individual needs and tolerance.
The AbsoluteXtracts Sleepy Time Drops contain 450 mgs of THC suspended in MCT oil with added terpenes intended to promote restful sleep. For those looking for the quickest possible onset, ABX Sleepy Time drops can be administered sublingually, in carefully measured doses of all sizes, with a single drop coming in at .63 mgs THC. Sleepy Time Drops can also be added to evening tea or mixed into your midnight snacks.
The Sleepy Time Vape Cartridges in the ABX Sleepy Time product line contain 500 mgs of full-spectrum cannabis oil along with a delicious blend of cannabis-derived terpenes for bedtime. Perfect for the nightstand, the ABX Sleepy Time Vape is a great way to deliver a few rapid cannabinoids to your system when you need them fast.
Lastly, the ABX Sleepy Time Blueberry Lavender Gummies are vegan and gluten-free. At 5 mgs THC and 2 mgs of CBD per piece, each gummy contains a potent blend of terpenes and trace amounts of CBN, intentionally focused on calming you down before bed.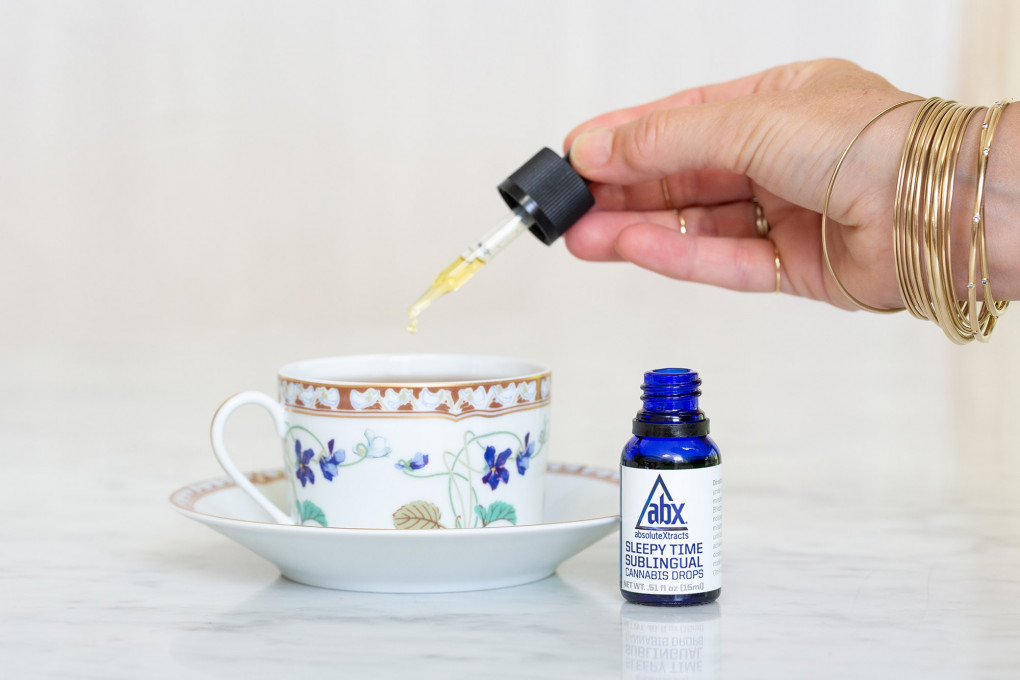 Who is Sleepy Time For?
Those watching their blood sugar: choosing a soft gel, tincture, or vape over an edible can ensure you get your dose in without risking a spike in sugar.
Picky folks: if you frequently find yourself wondering what you're in the mood for, take the annoying decision-making out of the equation with simple and efficient delivery methods like vaping or taking soft gels.
Folks who don't like smoking or vaping, the ABX Sleepy Time gummies, soft gels, and drops are a perfect solution.
People looking for a slow-release option that continues working long after falling asleep, the gummies, soft gels, and drops are an awesome choice.
Folks who need a softer option, or have trouble swallowing: soft gels are more flexible and easier to swallow than traditional capsules, and the tincture or vape are other great options.
Consumers in noisy neighborhoods with active nightlife scenes.
People who work graveyard shifts and are looking to establish sleep routines during daytime hours.
People sleeping next to a partner who snores.
Those who take their doses infrequently: soft gels have a longer shelf life than most other edibles, and are resistant against UV rays and oxidation.
When to Try Sleepy Time:
When your circadian rhythm gets thrown off from traveling through different time zones or adjusting to new schedules.
During stressful times: when work, family issues, or circumstances totally out of your control keep you up at night.
After a move, when you're adjusting to regularly sleeping in a new environment.
During the workweek to ensure you get to sleep on time.
To conclude a long week when you want to be well-rested for the weekend.
Ways to Enjoy Sleepy Time:
With a pot of herbal tea.
Before closing blackout curtains or putting on a sleep mask.
In a cozy robe and slippers.
While watching your last tv show before dozing off.
While listening to a relaxing soundtrack, podcast, or even white noise, if that's your vibe.
After a warm bubble bath.
During the last chapter of the book you're reading for the night.
After doing some light evening stretching.