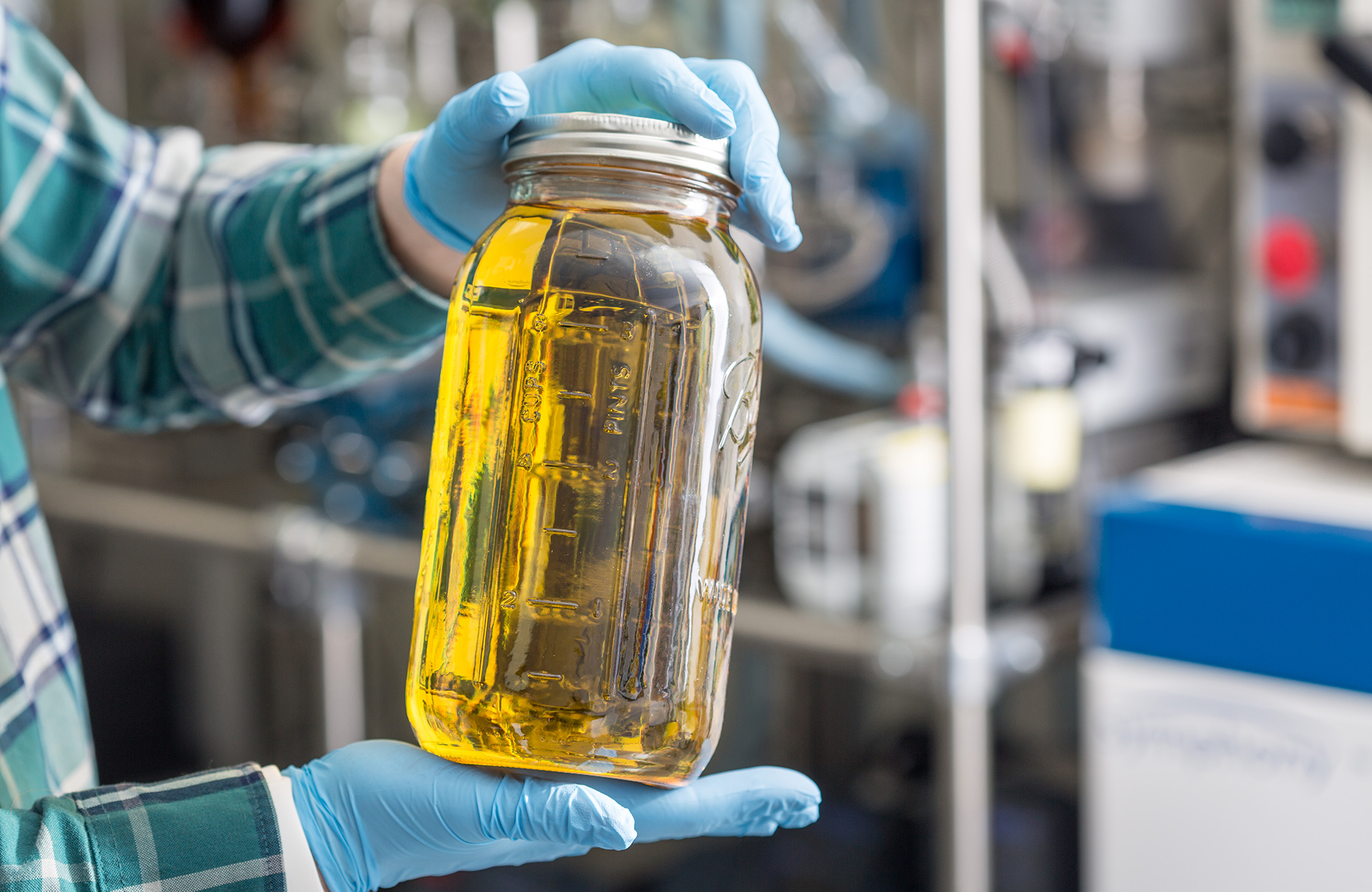 The process of distillation has been practiced for many centuries. Similar to producing spirits from fermented grain, we can distill our cannabis. Starting with a solution containing cannabis we want to isolate, we then apply heat until the desired ingredient evaporates, capture and isolate it in another container, then let it cool until it condenses back into a liquid, separated from unwanted additives or impurities.
Here's what that process looks like:
Step 1: The first step in our distillation process is to decarboxylate our winterized cannabis oil. We start by converting any THCA to THC while removing leftover impurities. By a process called decarboxylation or decarb for short. Once this is complete we will be left with a highly concentrated cannabis oil about 58-75% THC.
Step 2: To take this concentrated oil to the next level, we put it through an additional heating method known as distillation. The decarboxylated oil is first loaded into the feed vessel where it is heated. This stage allows the cannabis oil to flow easily into the short path thin film column. Here, we can precisely separate the cannabinoids from any unwanted materials waste which can include fats and lipids that still remains in the decarboxylated cannabis oil.
Step 3: From the short path thin film column, the good and the bad go their separate ways. We then end up with beautiful distillate that can be used in a variety of products from edibles to vape cartridges. This final product contains a pure and potent cannabis oil that tests in at around 90% THC. This raw cannabis distillate oil is tasteless, odorless, and packed with cannabinoids. By adding strain-specific, cannabis-derived terpenes, this unflavored oil becomes a tasty THC treat with an effective entourage of effects.
A full mason jar of cannabis oil distillate contains over 1,800 grams of oil which is enough to fill 3,600 cartridges!