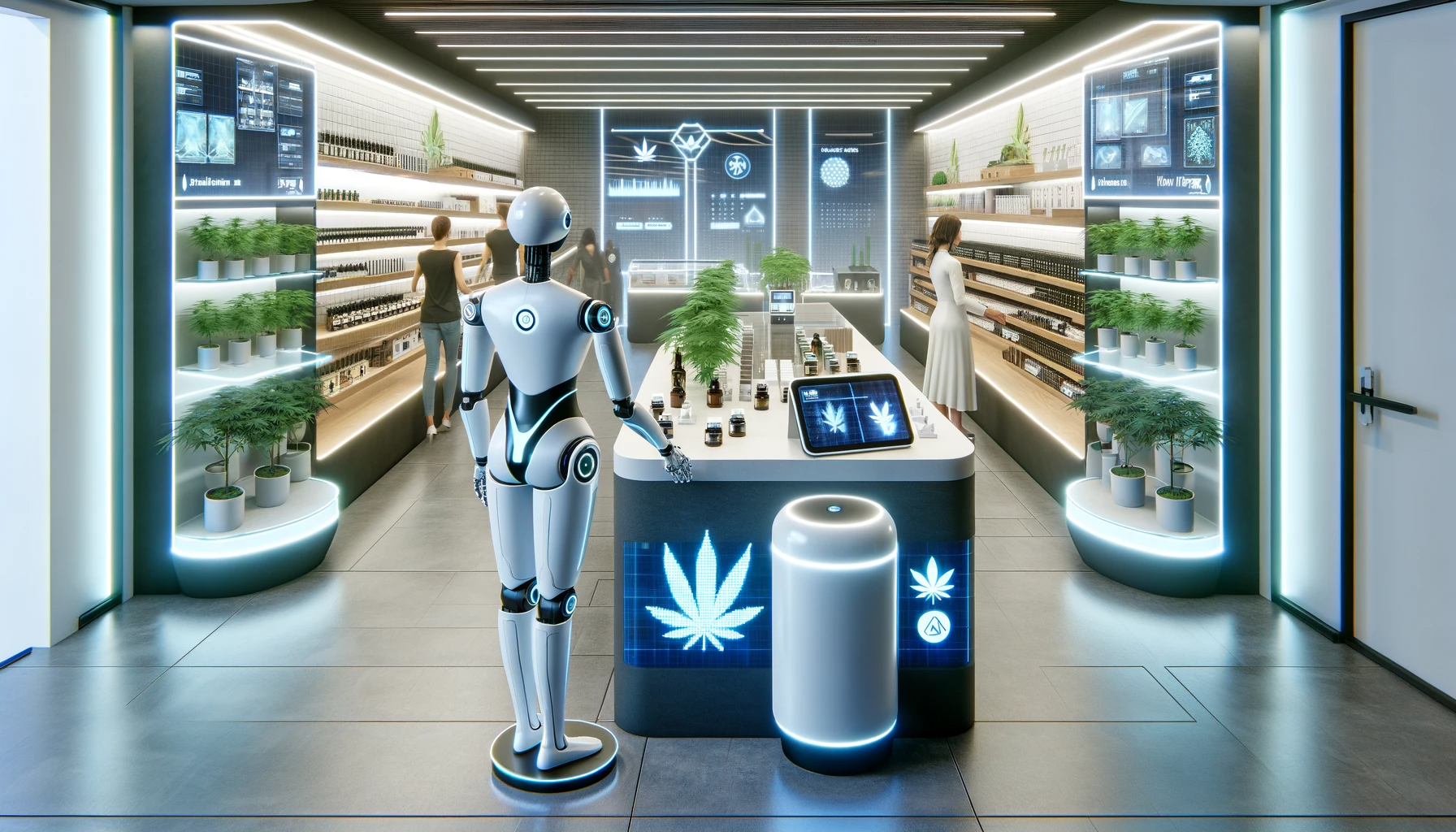 The future of cannabis, particularly in its interaction with artificial intelligence (AI), is poised for significant advancements. Here's an overview of the current trends and developments:
1. **AI in Cannabis Retail and Delivery**: AI is expected to play a crucial role in shaping the future of cannabis retail and delivery. The technology's integration into this sector is poised to enhance product recommendations and consumer experiences, tailoring them to specific preferences.
2. **Canna-GPT and Cannabis Education**: A notable development in this space is the release of Canna-GPT, marketed as the world's first cannabis-focused AI. Launched on April 20, 2023, Canna-GPT is an AI chatbot specifically trained to address consumer queries regarding cannabis products and provide education on related topics. This indicates a growing trend towards utilizing AI for consumer education in the cannabis industry.
3. **Product Innovation and Consumer Choice**: 2023 has seen a focus on expanding consumer choice and extending market reach in cannabis product innovation. Many businesses are now incorporating AI into their product innovation strategies. This shift aims to introduce new innovations that enhance business processes and cater to evolving consumer demands.
4. **Automation and AI in Cannabis Cultivation**: The cultivation side of the cannabis industry is also witnessing a revolution, thanks to automation and AI. These technologies are enabling growers to optimize their operations and achieve better results. As AI and automation technologies continue to advance, the cannabis cultivation process is expected to become more efficient and productive.
In summary, AI is becoming an integral part of the cannabis industry, from retail and delivery to cultivation and consumer education. This integration is driving innovation, enhancing consumer experiences, and promising more efficient and effective business processes in the cannabis sector.